TEEN ACCUSED OF RAPE AND MURDER OF 8-MONTH BABY BOY
June 10, 2009
TEEN ACCUSED OF RAPE AND MURDER OF 8-MONTH BABY BOY
This is news that will make you say, "Shoot me now, Jesus is too late!" This came out yesterday, but I want to run it on illseed.com. A Louisiana teen is the prime suspect in the rape and murder of his girlfriend's 8-month-old son. The boy is Arnold T. Ross and he is 17 years old and he's been formally charged. Ross claims the baby fell down the steps, but police where immediately suspicious of him. They said they heard a LOT of screams coming from the house. The medical examiner ruled the death a homicide. They found freaking tears to the baby's rectum. The boy admitted to a lot, based on the child crying. THEN, this f**kin FOOL told the police that he put his FINGER in the baby's butt to stop him from pooping or clean it up. He's going down. Hes got a long-running criminal background and this is one more FTF (for the FAIL).
SIGNS THE WORLD IS COMING TO AN END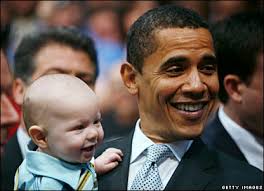 An 18-pound baby named after President Obama was killed by its mother – allegedly. The baby had head trauma and injuries to the brain that led to a brain hemorrhage. The baby's name was Cashmere Obama Randell and he was born on election night. The 7-month old died due to a terrible shaking. The mother's name is Naisha Riley and the 20-year-old is now charged with murder.